Vancouver Island Climbing
Rock & Ice Climbing on Vancouver Island
Vancouver Island is a climbers' playground The rugged landscape of the island is littered with rocky crags with almost unlimited sport climbing potential and the jagged mountain peaks are fast becoming known as a world-class alpine climbing destination.
These pages are your guide to climbing resources, links, guidebooks and news about climbing on Vancouver Island.
Here's a few ways to plan your next Island Climbing adventure:
Gripped features Quadra Island 1-8-2015
- Canadian Climbing Mag highlights island climbing
The August-September edition of Gripped Magazine features a four-page article about the new rock climbing area on Quadra Island. With a brief history, highlights for visiting climbers the article describes many reasons to check out the neweest addition to the west coast climbing scene
---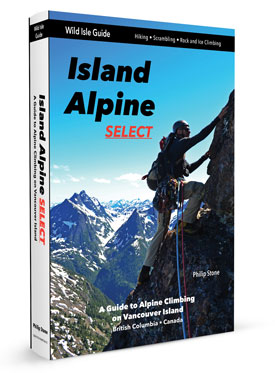 Ordering info here>.
Info and links to order the eBook edition here>